CANTERBURY GOLF CLUB DRESS RULES 2013
Canterbury Golf Club seeks to promote a friendly and relaxed atmosphere whilst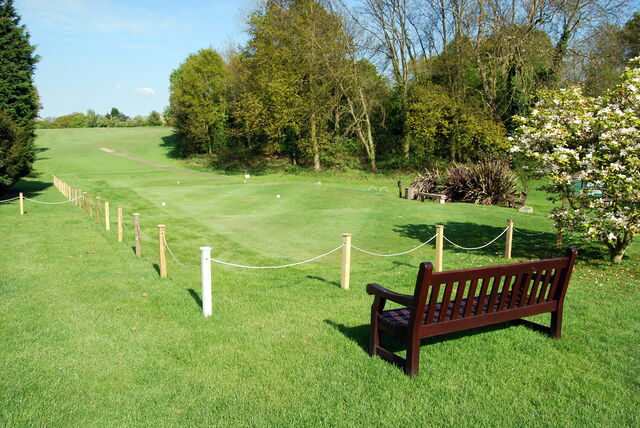 maintaining a standard of dress, both on the Course and in the Clubhouse,
which is appropriate to a private members' golf club. Members and visitors are expected
to comply with the Dress Code at all times.

There should be no need for the Committee to exercise any kind of supervision over the dress of Members or Visitors. It should be left to the good taste of Members and Visitors always to appear well dressed and this is so in the large majority of cases.
Allowed On The Course:

Shirts
•Shirts ( long or short sleeve) with collars, polo or turtle neck .
•Unless designed to be outside the trousers, all shirts must be tucked in at all times.
•Ladies can wear sleeveless shirts with collars or collarless shirts with sleeves.
Trousers
•Tailored long or short trousers and Plus Twos/Fours
Tailored shorts can be worn with long or sports or ankle socks
•Ladies can wear tailored cropped trousers
Footwear
•Spikes or soft studs

Allowed in the Clubhouse:
•Smart casual dress including clean, smart blue denim trousers.
•Golf clothing may be worn provided that it is dry and clean.
•No hats or visors are to be worn in the Clubhouse
Footwear
•Shoes, Sandals, or trainers.
Dining Room
•No shorts after 7 pm.
•Smart casual, unless jacket and tie specified for designated occasion.
•Although casual dress is permitted in the clubhouse, it is important that the term "casual" is not abused and that the Club's standards are followed at all times.
•All members have the responsibility to see the rules are adhered to.
Not allowed on or off the course:

•Football, Rugby or Hockey type shirts and shorts.
•Singlets.
•Tracksuits, leisure or shell suits.
•Cargo/combat style trousers.
•Beach wear, or flip flops.